In this battle, no one fights alone! 
Send the premier subscription box for women who've experienced breast cancer.
How it Works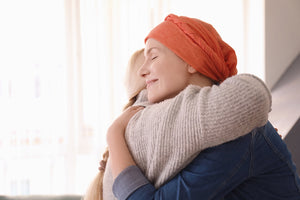 Give a Box
Send a box to friend or family member who's experienced breast cancer. You can send a one time or recurring gift. It's up to you!
Give a Box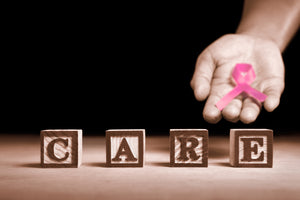 Get a Box
Survivors, it's okay to send yourself a fight box! No one knows what you need more than you. Self care is important so why not add a fight box to your monthly regimine?
Get a Box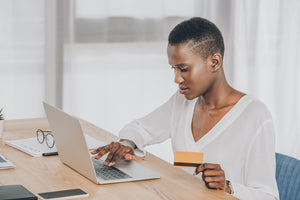 Donate a Box
Help Her Fight is connected to women throughout the US. Do a random act of kindness and give a stranger a box. Let her know you're wishing her the best.
Donate
What's In The Box?
Each themed box contains 4-6 carefully curated items. Items vary but are always a mixture of inspirational items, resources and tools to help her give cancer a beat down. Boxes may include:
-Books
-Jewelry
-Relaxation aids
-Essential oils
-T-shirts
-Motivational decor
-Access to an exclusive online community (coming soon!)
get started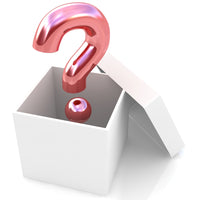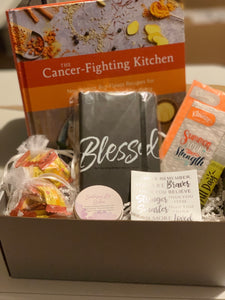 Why People Love Us
Each item has a purpose— nothing is random or tossed in just to fill a box.
Survivor vetted! Each box is connected to a specific issue a survivor may face.
It makes it easy for caring friends and family to send a gift and be an active part of her recovery.
Each box is built to encourage and strengthen. It meets the fighter right where she is—- whether her diagnosis was 14 days, 14 months or 14 years ago.
It's a box that gives back. Help Her Fight partners with nonprofits, care centers and hospitals to make sure women receive fight boxes.
Get Started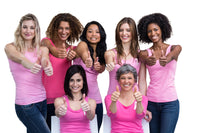 Testimonials
My mom LOVED, LOVED, LOVED her box! I appreciate and thank you for what you are doing.

Karen (Diagnosis Box)
The bracelets are beautiful. The words on the cup, keychain and bookmark are always helpful. I have read some of the book also. It is hard to explain and articulate my feelings and this book helps to that!

You are right, it is a battle of faith. Thank you for the reminder to trust God!

Mary T. (Faith Fight Box)
The "Blessed" journal and the Cancer Fighting Kitchen are most impressive. The Bible verses on each page are my spiritual food and the cookbook will nourisih my body physically.

Anonymous (Diagnosis Box)
Depending on how you are given the care box, it will bring out a different response every time. When I opened my care box and I saw the goodies in there....like the breast cancer tennis bracelet and it fit, and there were another bracelet that I loved, it had an anchor on it like she knew my sensitivity of being a Retired Navy Disabled Veteran...and the book "Praying for the Cure", then the key chain "What Cancer Cannot Do" - you need to either give someone a care box, or get one for yourself if you have breast cancer.

Patricia A. (Faith Fight Box)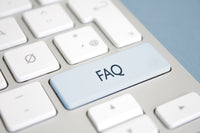 Frequently Asked Questions
Can I make a one time purchase instead of a subscription? Yes!
Do you have anything for men with breast cancer? Yes! The Diagnosis and Write Now, Not Later are suitable.
I don't know anyone dealing with breast cancer but I want to help. Can I donate a box? Yes! Click here for more details.
Give a Box